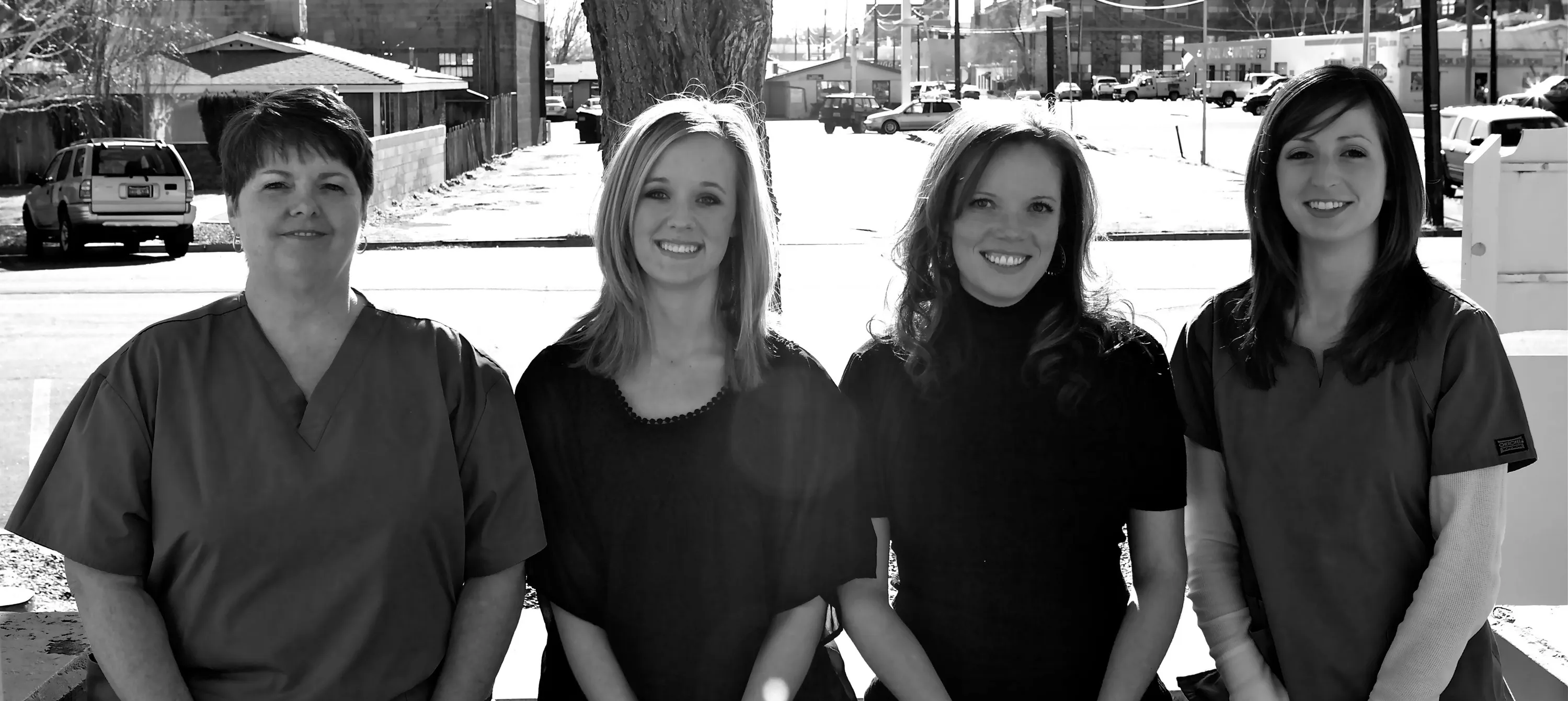 Sandy S. • Jerrica • Sandy G. • Briana
Sandy G. - Billing Administrator

Sandy is in charge of all the insurance billing and manages all the patient accounts. You will most likely find her in her office on the phone with insurance companies. She is your go to person for any questions about your bill or insurance.
She enjoys traveling and seeing the world!

---
Jerrica - Receptionist

Jerrica is the first smiling face you see when you walk in the office and also the cheery voice you will most likely hear when you call our number. She handles scheduling appointments and checking out patients as they leave.
She is currently a student at WNC and has plans to become a Kindergarten teacher in the future.

---
Sandy S. - Dr. Christenson's Assistant

Sandy is a registered Chiropractic Assistant and has been assisting Dr. Christenson since he started practicing in 1994. She is our resident Massage Therapist here and also performs physiotherapies for the doctors.
She enjoys reading a good book!

---
Briana - Dr. Mitchell's Assistant

Briana is the newest member to the team. She is a certified Chiropractic Assistant under the direction of Dr. Mitchell. You will most likely see her taking patients to rooms and performing therapies.
She enjoys spending time with her family and cooking!